E-Z Kitchens offers three types of Laminate Countertop - Formica, Wilsonart, and Pionite.

Formica Corporation is a global company with more than 90 years of experience designing and manufacturing all types of surfacing materials.
Formica is highly durable and functional for just about any interior surface. It has a long history of advances in design and craftsmanship. It makes dirty dishes seem almost respectable.
Please visit the Formica Website for more information and pictures.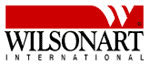 Wilsonart® Laminate offers hundreds of design choices, all at an affordable price. Laminate is also durable, easy to maintain and can be used in many settings - kitchens, baths, kid's rooms and laundry rooms - even walls and doors.
Wilsonart has several different laminate collections to choose from including: Topaz, The Standards, MesaGranite®, Mystique®, and Evolv®.
Please visit the Wilsonart Website for more information and pictures.

For nearly 60 years, Pionite brand laminates have been the choice of designers the world over for their wide selection of colors and designs and their outstanding quality and durability.
More than 1,000 Pionite HPL colors and designs are manufactured in Auburn, ME and Morristown, TN with a combined manufacturing capacity of 800,000 sq. ft.
Manufacturing, service and design associates are available to work with decorators, designers, fabricators and OEMs to help meet your project goals.
We have what you need - when you need it - where you need it.
Please visit the Pionite Website for more information and pictures.